1 - 12 of 605 Listings
Vineyard Haven
LINK ID: 28991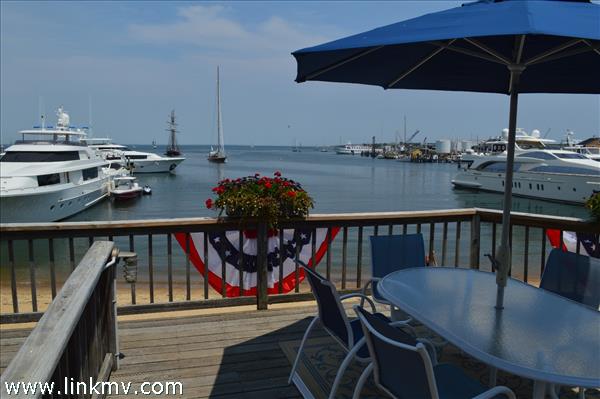 222 SQ FT on 0.00 acres
1 bedrooms • 1 baths
$66,000.00
This is a investment property that also allows for easy getaways to the island of Martha's Vineyard. A beach front condo complex that is a short walk to downtown Vineyard Haven, the ferry, fine dining, shopping, movie theaters, and is on the VTA bus route. This second floor unit has a private full bath, a double bed, TV, mini fridge, pull out couch and wall A/C unit. The efficient management team makes it easy by doing all the work. They clean it, they rent it, they keep flowers blooming in the courtyard and always have the beach ready to relax. As the owner, you let management know what days you would like to spend in your condo, then they rent the remainder of the days, take a percent for cleaning and expenses and then profits are all yours. Room comes furnished.
Oak Bluffs
LINK ID: 28530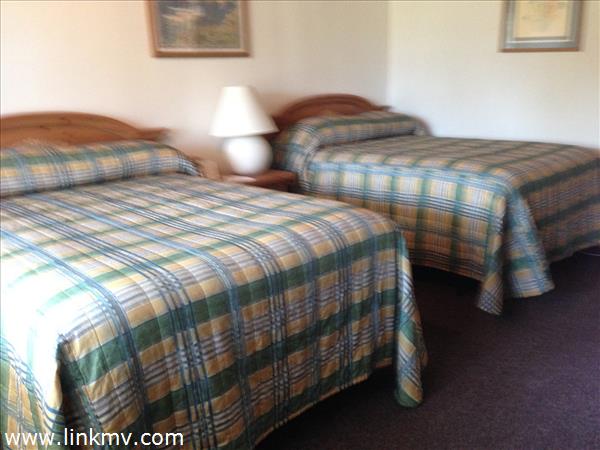 319 SQ FT on 0.00 acres
1 bedrooms • 1 baths
$80,000.00
PRICED TO SELL! Furnished open style Condo, Sleeps 4 - with kitchenette and full bathroom. Includes association swimming pool, BBQ area - laundry on site - tennis courts, play ground all nicely spaced out around beautiful landscaped grounds! Rent and vacation - best of all worlds! Walk or bike to beaches -
Oak Bluffs
LINK ID: 28832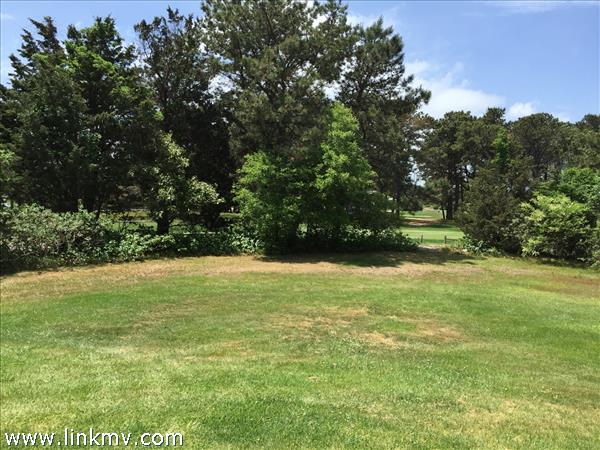 319 SQ FT on 0.00 acres
1 bedrooms • 1 baths
$115,000.00
Beautifully situated at the far end of the Island Inn Country Club. Chic 1 bedroom studio with new upgraded appliances, stone counter and new hard wood floor is stylish and offered fully furnished. This community is a hidden gem loaded with amenities! Beach, pool, tennis, golf. Enjoy a vacation - rent for income -Do your own or use the management company on site. This is a savvy opportunity at an attractive price A MUST SEE!
Vineyard Haven
LINK ID: 24953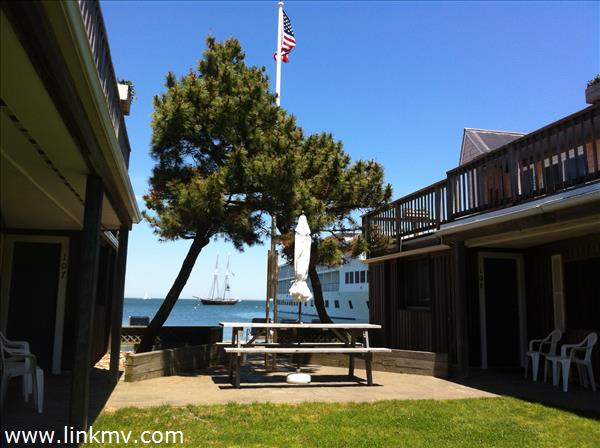 381 SQ FT on 0.00 acres
• 1 baths
$120,000.00
What a great place for a beach vacation! Winner of Yankee Magazine 2015 Best Massachusetts Waterfront Motel! Management will handle the renting of your condo to offset fees. Beachfront condo complex - ground floor unit close to the water. Lovely private courtyard, Association beach, picnic tables, and outdoor decks for owners' enjoyment. Well maintained complex and such an attractive price for a getaway on Martha's Vineyard! Enjoy the active harbor and watch the tall ships Shenandoah and Alabama come and go. Some owner financing possible.
Oak Bluffs
LINK ID: 29222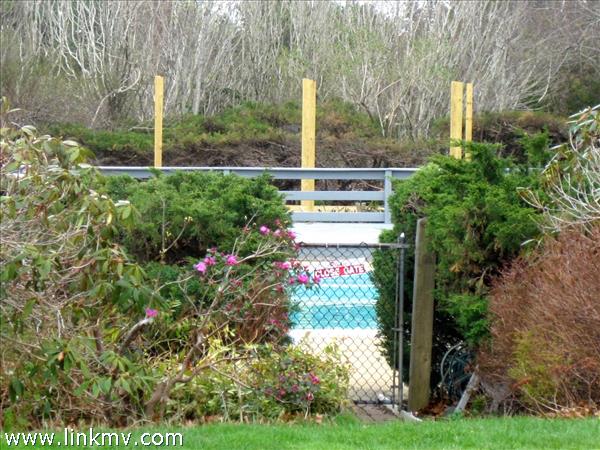 584 SQ FT on 5.00 acres
2 bedrooms • 2 baths • 3 half baths
$124,900.00
Perfect timing and price point to step in to a vacation opportunity whether you choose to use it personally or to rent and collect. This country club has it all - beautiful grounds, swimming pool, tennis, steps to Farm Neck, Steps to Bike path, Bus Route, restaurant and sandy beaches. Cottage Beach style with beamed ceiling, Fireplace, AC, picnic area and so much more. Updated and FULLY FURNISHED! Call for more details -
Edgartown
LINK ID: 27279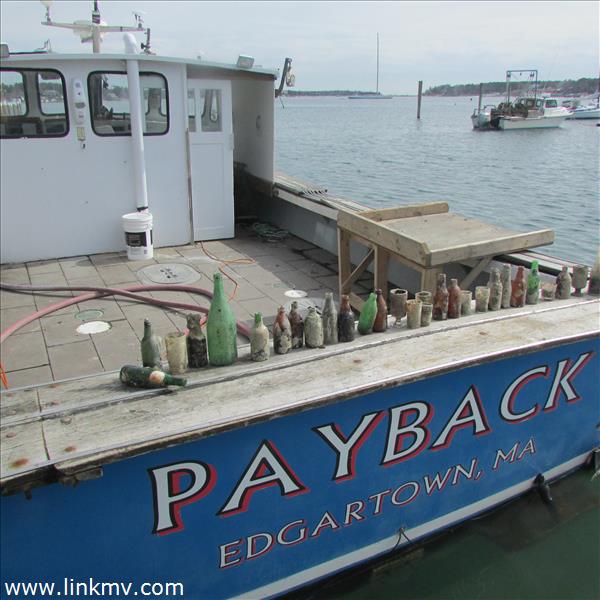 795 SQ FT on 0.00 acres
2 bedrooms • 2 baths
$125,000.00
Calling all fishermen who enjoy fishing on Martha's Vineyard especially in the fall. This fractional 2 bedroom/ 2 bath condo located in the center of downtown Edgartown with an amazing view of the harbor, just came on the market. This unit at the Edgartown Residence Club has deeded the second week in October, so every year you can bring your fishing poles and gear, and take part in the famous Blue Fish Derby. The local fishermen have told me that fishing is great this year, so don't miss this opportunity. Besides the week in October, you will be able to choose another week in season and two weeks out of season. Don't worry about bringing a car over on the ferry, you will get picked up at the Steamship Authority or the airport, and will have the use of a car for the weeks that you are staying at the ERC. There is maid service every day, a complimentary continental breakfast, so you can just relax and totally enjoy your vacation. If you are not a fishermen, this is still a great week to be on the island. All the locals know that October is one of the best months to spend time on the Vineyard. The weather is amazing, and the island is quiet and beautiful.
Oak Bluffs
LINK ID: 28191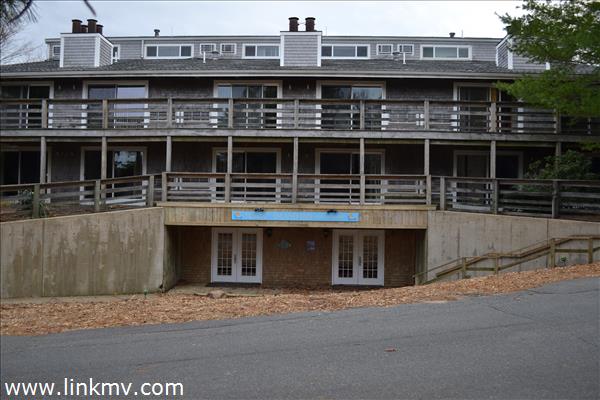 856 SQ FT on 0.00 acres
2 bedrooms • 1 baths • 1 half baths
$149,000.00
A great investment opportunity awaits you in Oak Bluffs! Own a piece of the Vineyard Dream townhouse at the Island Inn with a pool view from the living room and 2nd floor bedroom. This is ideal for a two week family vacation that lets you choose your two weeks and the property managers rent the rest of the summer for you. This is a two bedroom, open living with fireplace/ dining and kitchen area with one and a half baths town house. A perfect investment opportunity for those who want to enjoy their vacation and gain an extra income. Amenities included are a community pool and tennis court, on site laundry, function rooms and Island Inn is adjacent to Farm Neck Golf Club and the Martha's Vineyard "Best Ethnic Restaurant" featuring Cajun cuisine. Close to beaches, biking and the town of Oak Bluffs.
Aquinnah
LINK ID: 28506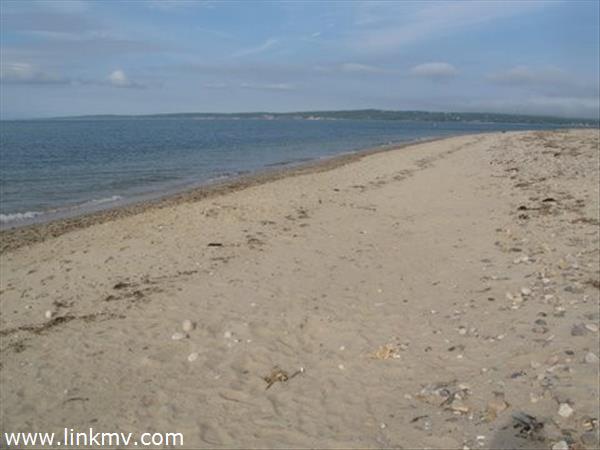 0.60 acres
$150,000.00
Why own a part of a beach when you can have the whole thing. Coveted Dogfish bar beach is one of America's premiere fishing destinations and a gorgeous place to watch the sun set, swim, kayak and enjoy the best things in life. This unbuildable parcel of land is an affordable investment that assures you and your family permanent access to adventure. Parking for one + car.
Edgartown
LINK ID: 27891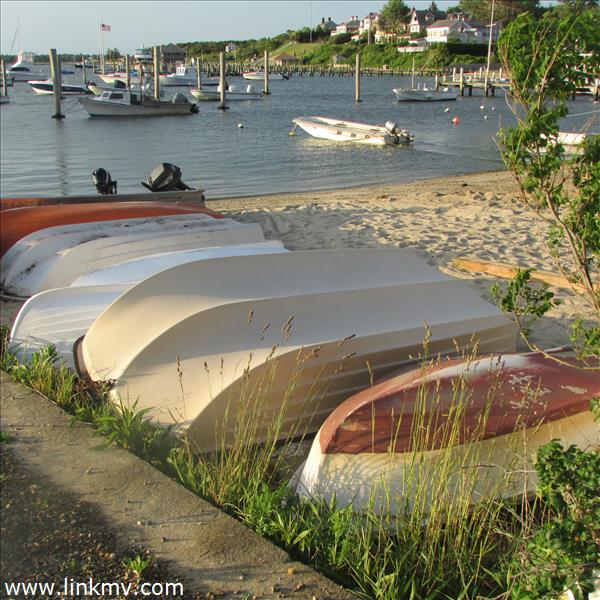 795 SQ FT on 0.00 acres
2 bedrooms • 2 baths
$150,000.00
The Edgartown Residence Club offers a unique opportunity to own a 2 bedroom/ 2 bath condo located on the 4th floor with panoramic views of the harbor. This is an unbeatable location in the heart of downtown Edgartown. You return to the Vineyard because you love the ambiance, the food, and the beauty. Now you can possess a piece of it. It has the distinguished North Water St. location, walking distance to everything with shopping, dining, and activities right out the door. Your Vineyard vacation couldn't be more hassle free. No struggles to rent - no second home headaches. You have exclusive use of a car while in residence, airport and ferry shuttle transportation, a fitness room, salon and day spa onsite, onsite gourmet dining in season, and membership in the prestigious Registry Collection - with access to vacations worldwide. It's one thing to know and love the Vineyard. It's another to have it know and love you. Join a very small group of owner partners. Our staff gets to know you and your preferences - and meets your needs with gracious, unobtrusive service. You have personal concierge service, daily housekeeping, pre-arrival and in-house shopping, and a private owners lounge. This lovely condo has deeded week 15 , which is the week of April 12, and another week in season, plus 2 more weeks off-season. If you decide not to use your unit, ERC will rent your condo, and you receive 75% of the rent. What are you waiting for?
Edgartown
LINK ID: 28043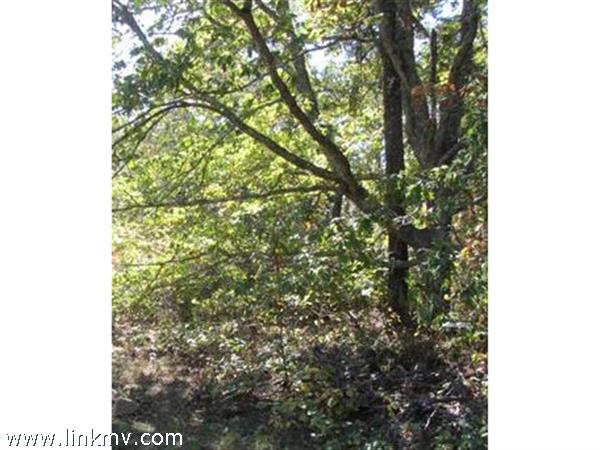 0.34 acres
$159,000.00
AFFORDABLE CHAPPY LAND. 100 x 150 woodlot at far end of Enos Subdivision abuts large acreage of the Land Bank. Zoning allows one bedroom with required separations and setbacks. Utility tie-in is available at $2,500 (fee to Buyer who will also be responsible for all engineering and preparation including well and septic for building permit.) SETBACKS: 50' from front; 25' from sides and rear.
Oak Bluffs
LINK ID: 29229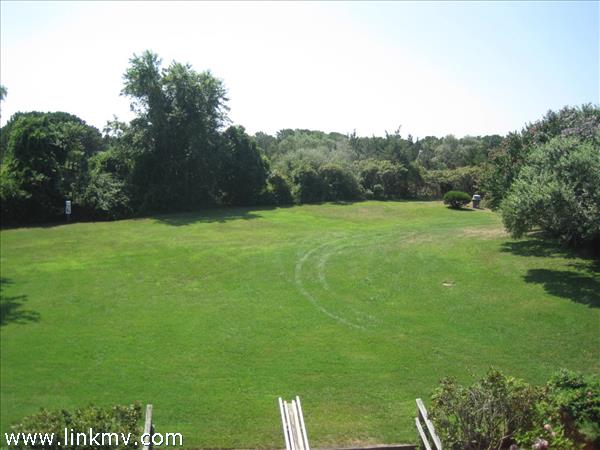 856 SQ FT on 5.00 acres
2 bedrooms • 1 baths • 2 half baths
$174,900.00
Rare to the market - One and a half story, two bedroom condo with peaks of the water. This cottage style condo is roomy with kitchen, family room, one bedroom up one bedroom down, AC and fireplace. The Island Inn and is true country club living at this price point making this an exceptional opporutnity. Set among a beautiful landscaped property is the picnic area, pool, tennis courts with pro shop and so much more. Guests are currently renting and better photos will be taken and online soon
Edgartown
LINK ID: 28222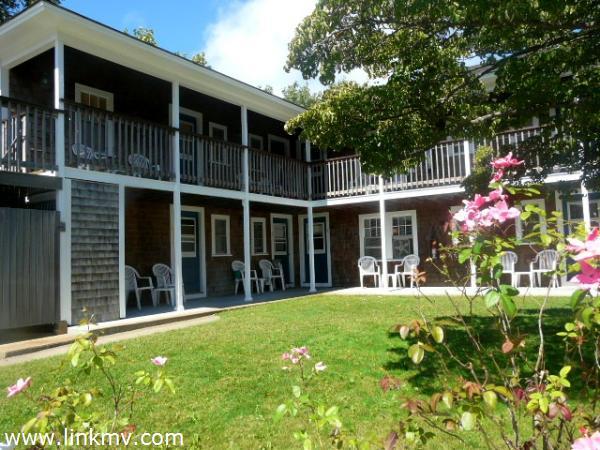 478 SQ FT on 0.00 acres
1 bedrooms • 1 baths
$175,000.00
THE BEST EDGARTOWN VILLAGE VALUE - A delightful one bedroom, one bath unit in Edgartown Commons with open living room, dining room and kitchen...the fully furnished unit is located in a quiet corner on the second floor...the community includes a children's playground, pool and several outdoor picnic areas with barbecue grills and within a short walk to Fuller Street Beach, the center of Town and all Edgartown amenities...A great investment property with exceptional rental history. Open from May to mid October.