1 - 12 of 541 Listings
Vineyard Haven
LINK ID: 24953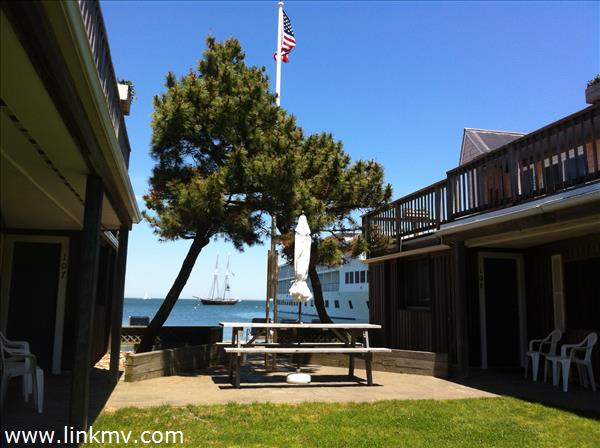 381 SQ FT on 0.00 acres
• 1 baths
$120,000.00
What a great place for a beach vacation! Management will handle the renting of your condo to offset fees. Beachfront condo complex - ground floor unit close to the water. Lovely private courtyard, Association beach, picnic tables, and outdoor decks for owners' enjoyment. Well maintained complex and such an attractive price for a getaway on Martha's Vineyard! Enjoy the active harbor and watch the tall ships Shenandoah and Alabama come and go.
Chilmark
LINK ID: 24471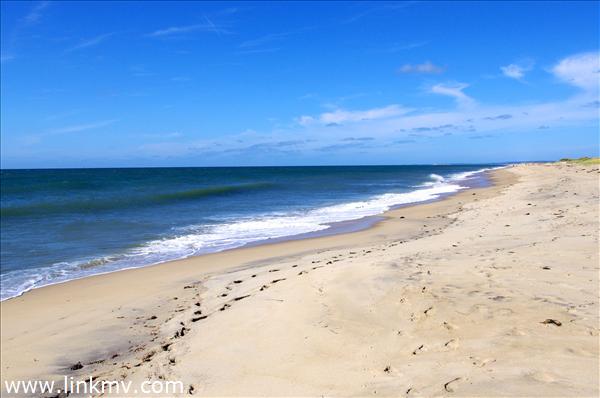 0.10 acres
$125,000.00
RARE OPPORTUNITY! Purchase ownership of an interest in this beach lot at South Abel's Hill and enjoy access to Chilmark Pond and one of the most private and spectacular south shore beaches on Martha's Vineyard. * This is a un-buildable lot and there is no well or septic.
Chilmark
LINK ID: 24408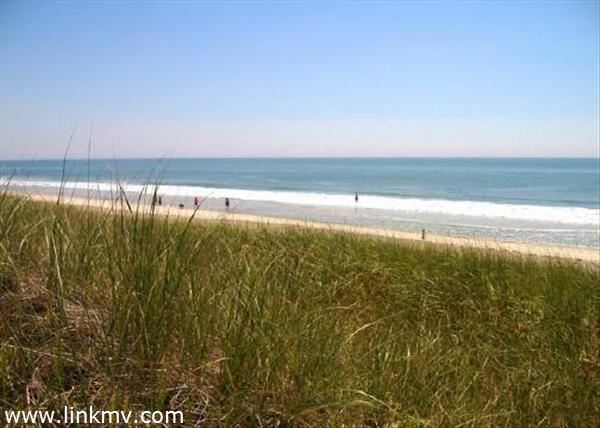 0.10 acres
$125,000.00
A rare opportunity to purchase 1/45 undivided interest in a beach lot (unbuildable) located at Abels Hill. Chilmark pond and Atlantic ocean access to acres of sandy beach . Private and special .
Vineyard Haven
LINK ID: 25918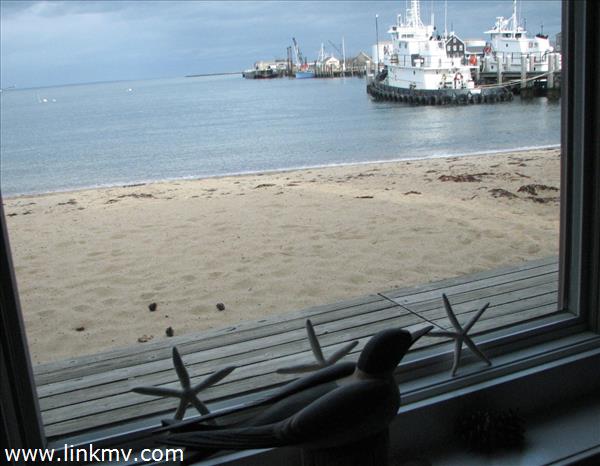 381 SQ FT on 0.00 acres
1 bedrooms • 1 baths
$149,000.00
Best waterfront value on Martha's Vineyard! Beautiful condo just steps from the beach! Enjoy the convenience of being downtown in this delightful condo that offers a gorgeous view of Vineyard Haven harbor. This desirable unit is the most popular unit in this building due to its location and condition. One large open room with updated kitchen at one end and new tiled bathroom. The other end of the room features picture window to waterfront, two beds, and a couple of sitting areas. It sits right on the beach at Vineyard Haven harbor with all the comings and goings of the harbor activity. The management handles all rental details including bookings, housekeeping, etc.
Oak Bluffs
LINK ID: 22166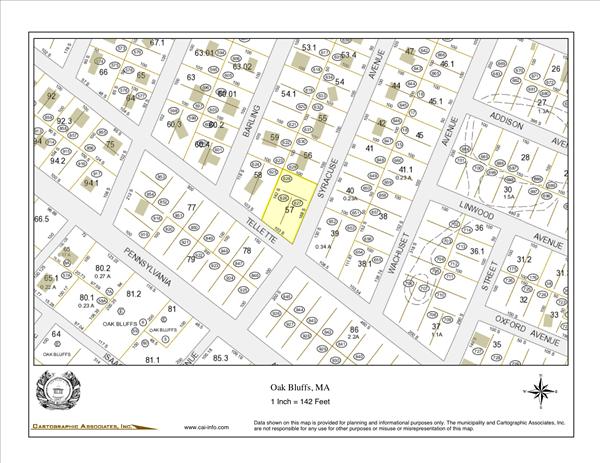 0.36 acres
$149,000.00
Large 15,682 square feet wooded lot close to town with capability of 2 bedrooms with upgraded septic. Plenty of room for a house and detached garage...End of the road..lots of privacy...!
Oak Bluffs
LINK ID: 25971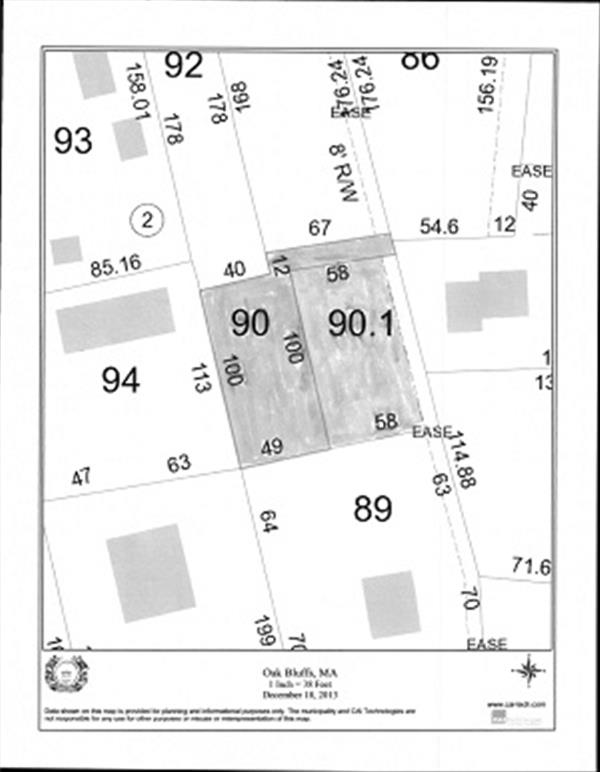 0.29 acres
$165,000.00
This two parcel lot off of Wing Road, in a stable neighborhood, is bordered by lovely elder trees and shrubs. This sizable lot lends itself to creative visual planning and designing in a quiet area. Zoned for a one bedroom dwelling. These two lots combined create a 12,630 sf parcel w/ two non-habitable structures including a 312 sf building. (Survey w/ outbuildings can found in the "Documents" link.) Property is located nearly one-half mile to town, beach and ferry service. Easy access to bike path. Improvements will be buyer's responsibility. (Google map cannot properly define where this parcel located.)
Oak Bluffs
LINK ID: 25357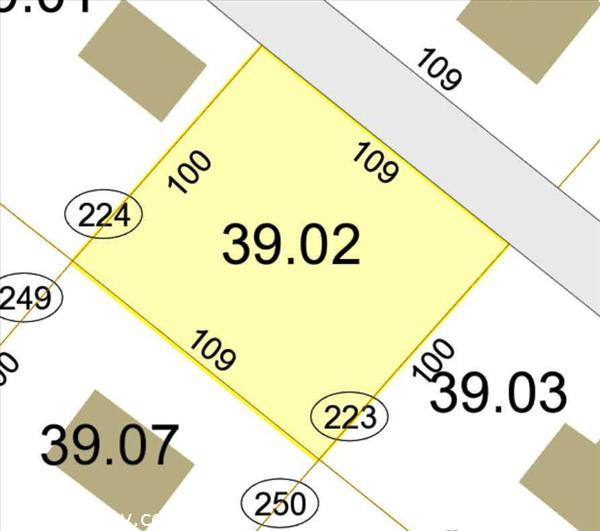 0.25 acres
$165,000.00
Nice Oak Bluffs lot located in a aquifer protection area allow only 1 bedroom.
Edgartown
LINK ID: 25026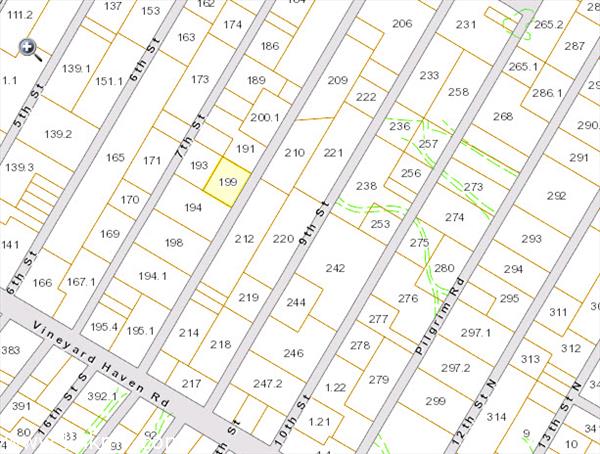 0.28 acres
$170,000.00
Nice, Wooded Building Lot, 100' x 120'. Surveyed, and flagged. Two bedroom potential with conventional septic system, and Three bedroom with "Enhanced" septic system. Lot must be served by town water, which will have to be brought from South Side of Edgartown/VH Road
Vineyard Haven
LINK ID: 25476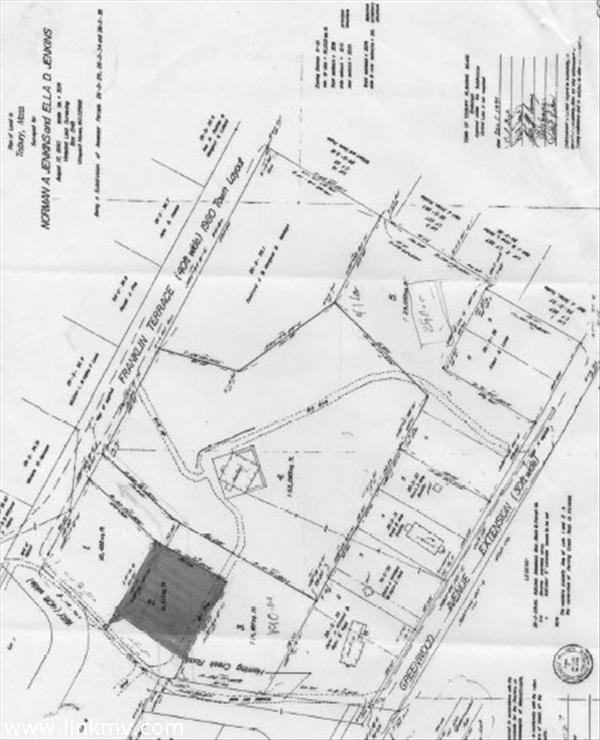 0.25 acres
$195,000.00
Property is located between Franklin Terrace and Greenwood Ave. Extension facing Herring Creek Road as filed with the Town of Tisbury Board of Assessors with access from Franklin Terrace. This property is located in a neighborhood just outside of downtown Vineyard Haven. It boarders a lot of 65,0000 sq/ft single family home with sprawling landscape. Owen Park public beach to it's East and Herring Creek to it's West. Short bike ride to town.
Edgartown
LINK ID: 25988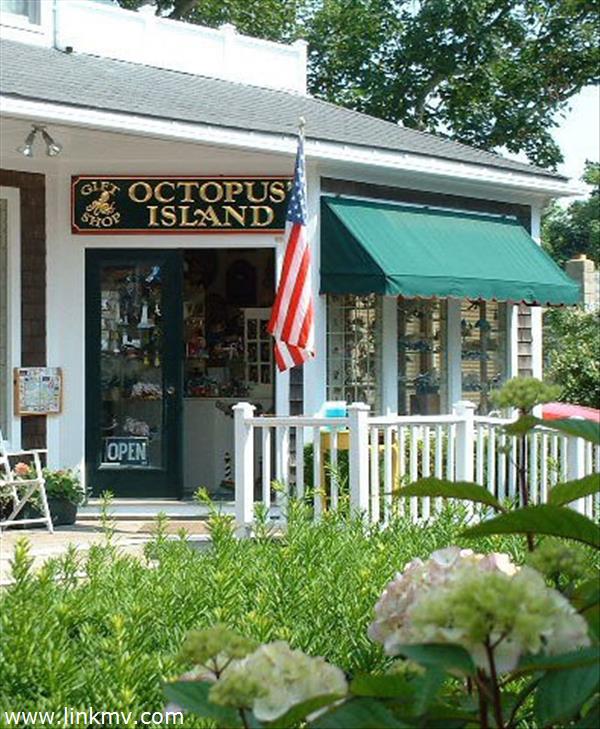 343 SQ FT on 0.00 acres
$199,000.00
Downtown Edgartown Commercial Opportunity - Excellent location for retail or office with 343 square feet of street level space plus 271 square feet of basement storage. Includes 1 parking place.
Oak Bluffs
LINK ID: 24960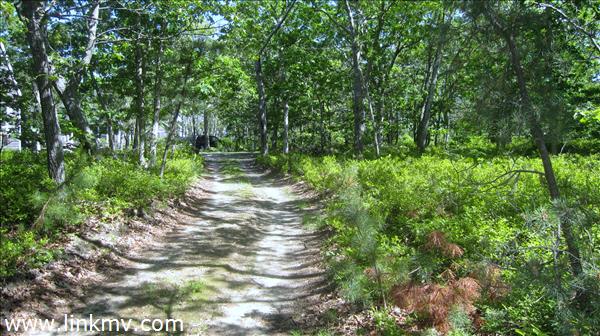 0.25 acres
$199,000.00
Dream Starter!!!!! This quarter acre lot is privately situated on a beautiful, private, wooded lot within a short distance to the public landing on the Lagoon as well as the Sailing Camp Park. Just about a mile from town. This is a perfect spot for year round or summer living! Start building your Island dream today!
Vineyard Haven
LINK ID: 25013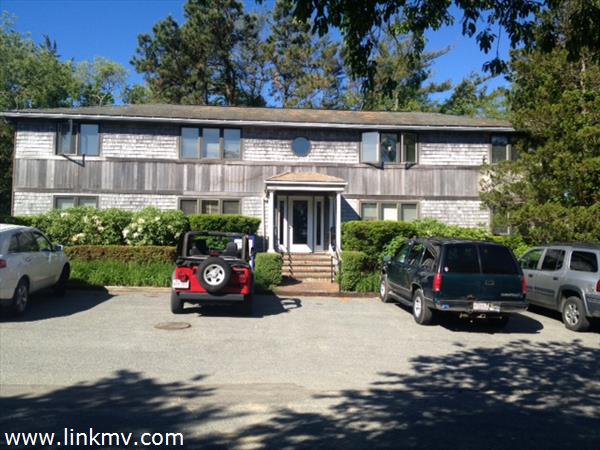 650 SQ FT on 0.00 acres
• 1 baths
$210,000.00
Unique commercial opportunity! This unit offers the perfect layout - a welcoming reception area and 3 large offices- in a convenient location close to Ferry and Downtown Tisbury. For the Island commuter, limited residential use is permitted - Perfect for an established Island business or an off Island company looking to set down Island roots!